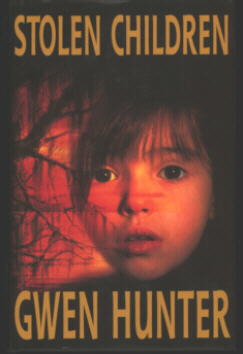 Jacket illustration: Larry Rostant/Adrian Mott
Hodder & Stoughton
ISBN 0-340-61729-2
My name is Nicolette Dazincourt DeLande, and I have committed murder...
Nicole grows up in the Cajun bayous, fresh and beautiful and as capable with her daddy's shotgun as she is with her mother's sewing machine. Until she meets one of Louisiana's finest and oldest families. He is wealthy. He is charming. And he wants to marry her.
Three children later Nicole is pampered, protected and adored by a husband as graceful and elegant as a panther, a strangely possessive husband who can turn vicious in a soul-freezing second.
But Nicole never dreamed of the evil that lives at the heart of the DeLande clan. An evil so foul that not even her babies are safe. And Nicole will stop at nothing to protect her children from a family so monstrous that only an extraordinary woman can escape from it alive...
GWEN HUNTER